The leaves on the trees are changing and as ever we must change our style to survive the winter months. Looking glamorous takes more effort in the winter especially if you want to keep updating your style but cannot afford to constantly buy more statement boots and coats. You need a new way to keep your style fresh. Big chunky jewellery is one of this seasons key trends, you can wear it over the top of jumpers to create a bright colourful look perfect for jazzing up dreary grey days. Check out Jackie Brazil's collection of designer jewellery, inspired by the vibrant colours of tropical Brazil, it is perfect to cheer you up in the winter month, and bright statement jewellery instantly and easily transforms your look.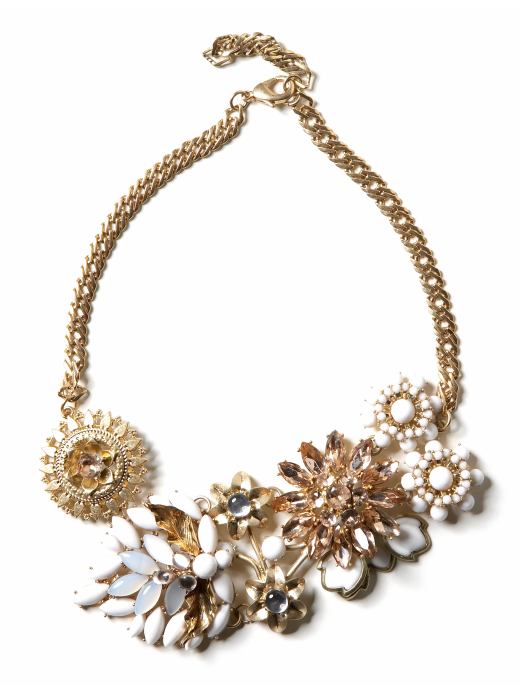 One of the other key trends that has emerged this season is the use of silver charms to customise clothes and accessories. All the major designers have charms in their fall collection. Everyone from Tiffany & Co. to Kate Moss and Juicy Couture are into this trend at the moment. They used to only be put onto charm bracelets, they would be soldered on and left on the charm bracelet permanently.
Now designers have created innovative silver charms that have easy attachable clasps. Having a trigger clasp, (which are often used as fastenings on necklaces), means that you can easily clip on the charms that you want to wear that day and take off others that don't match.
You don't have to stick with a cluttered charm bracelet which always looks the same, you can switch them around, choosing whatever styles and colours you want. It makes accessorising an outfit a whole lot easier! Lots of designers are also using charms on handbags, necklaces and key rings which means that you can buy one charm and use it in lots of different ways.
The other good thing about Silver Charms is that there are so many available. You are not restricted to boring traditional charms, but can get lots of cool ones. Lots are coated in enamel so they can be colourful and individual, there are stylish diamond set charms and ones touched with gold plating which makes them luxurious but still affordable, you can get these high quality silver charms for between £10 and £35. So silver charms can make great gifts for others (as well as for yourself!). If you buy charms made of silver you can be sure that they will last a long time, that is why they are often given as presents to mark special occasions.
I would definitely recommend getting the charms with trigger clasps they will cost slightly more when you first purchase them, but there will be no need for additional work afterwards to get them attached to your jewellery.
It will probably cost about £10 to get a charm soldered onto a bracelet which is about the same as a good quality and secure silver trigger clasp, the difference is that you can move around the ones with the the clasp whereas any soldered charm will have to stay where it is first put.
Silver charms are definitely a fashionable accessory this season, make yourself standout with the wide variety of silver charms that are available.
You can find a beautiful collection of Silver Charms at the independent online jewellery boutique Find Jewellery. We have a range of gold, silver and fashion jewellery perfect for many occasions.
Source : http://ezinearticles.com/?Jewellery-Fashion-Trends-For-2009---Silver-Charms-and-Chunky-Jewellery&id=3121969