By the end of World War II fashionable women all over the globe were hungering for a touch of romance, and whimsy in couture. The Great Depression and the war years had seriously crimped the ability of clothing designers to produce clothes that were much more than functional. Look at any Hollywood movie of the period and you will notice that the suits and dresses that actresses wore were almost masculine in cut and style. After World War II, and the deprivations that populations had been forced to endure, women wanted a more feminine, flattering style of dressing. This gave rise to the great age of French designers and the ascent of haute couture houses.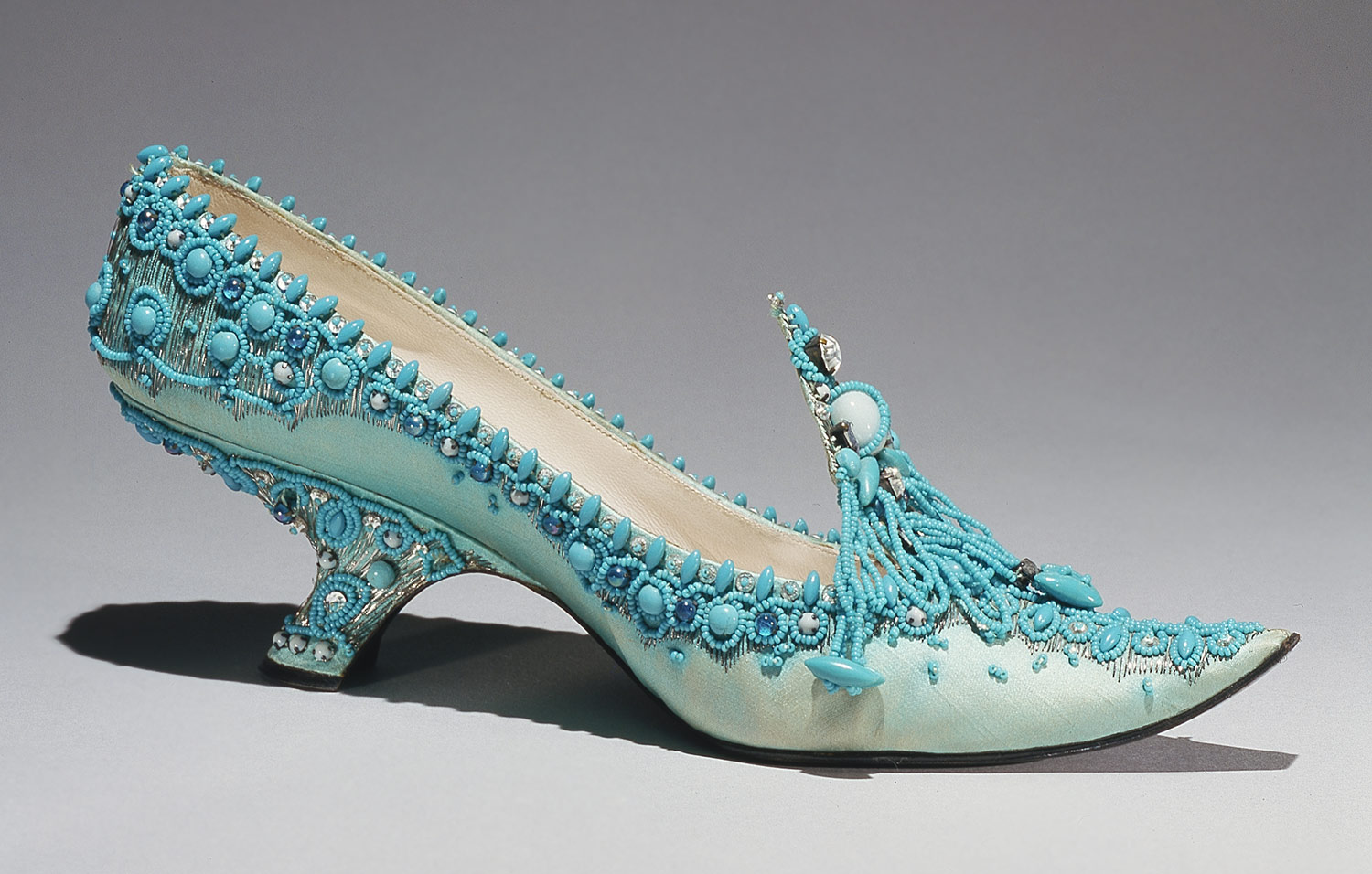 Pre-eminent among these fashion giants was the classic stylist Christian Dior. Dior instinctively knew what women wanted, and more importantly, how to elegantly flatter the female form. His post-war collections quickly became the rage among fashion conscious women all over the world. The House of Dior created a classic feminine look that favored cinched waists, full skirts, tailored jackets and vibrant color and rich fabrics. Dior set off these ensembles with coordinated bags, accessories and shoes.
The House of Dior enjoyed a classic collaboration with a brilliant Parisian shoe designer to revolutionize the world of high fashion footwear. Called the "Fragonard of shoe design", Roger Vivier crafted the most stunning designer footwear of all time. He is most famous for creating the stiletto heel.
Dior and Vivier were looking for a shoe that gave a seamless line to the elaborate suits and dresses that the high fashion world had come to appreciate so much. The heels of that period were clunky, a bit heavy looking and did not flatter the female leg. The stiletto heels that Roger Vivier invented provided exactly the visual effect that Christian Dior was seeking. The ultra-thin, steel spiked-heels, and the narrower shoe body flattered the foot, making it appear more delicate and giving the leg the appearance of being longer, more toned.
Vivier also became famous for his ornamental styling cues. He dressed his stiletto heels with vibrant colored fabrics, pearls, beads, jewels, feathers and other elements. The shoes were created to provide accent to the House of Dior haute couture offerings. Vivier stiletto shoes and Dior dress ensembles became synonymous with haute couture in the late 1940's and 1950's.
Roger Vivier died in 1998. He created a style of dressing the female foot that revolutionized the shoe and high fashion business. His designs are considered to be works of art to this day. Vivier's memory is still honored as examples of his stiletto shoes are on display in the Museum of Modern Art in New York City, Victoria & Albert Museum in London and the Louvre in Paris.
Roger Vivier did not invent high heeled shoes. His genius was in taking a popular, existing footwear profile and making it sleeker, more desirable, fashionable and sexy. The stiletto high heel has waned and gained in popularity in the decades since they first appeared on the feet of Christian Dior's runway models after World War II. However, they have never gone away as so many fashion concepts tend to do.
The stiletto high heel is a classic example of a convergent product that greatly enriched the creator. Designers, inventors and entrepreneurs can learn a great deal from such simple convergent products as the invention of the stiletto heel. Roger Vivier identified a styling niche in the high fashion footwear world that was not being addressed by other designers. He filled that niche and put his unique brand on the category niche, an elegantly simple solution that we can all study and replicate.
Geoff Ficke has been a serial entrepreneur for almost 50 years. As a small boy, earning his spending money doing odd jobs in the neighborhood, he learned the value of selling himself, offering service and value for money.
Source : http://ezinearticles.com/?The-French-Shoe-Designer-Who-Created-Modern-Works-of-Art-For-Feet&id=2744910