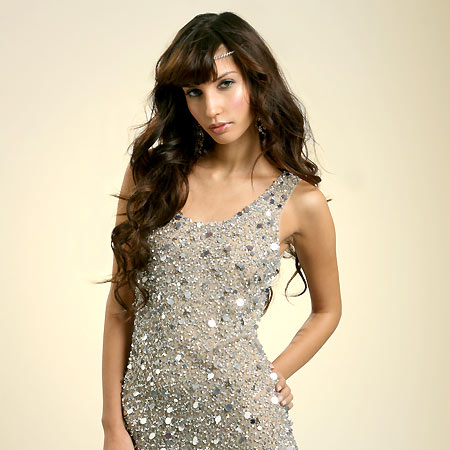 Late Christmas shoppers do go on about their dawdling, but the real damage from procrastination comes while decking yourself out for your Christmas parties, according to Gok Wan. Of course the presenter of Channel 4's How to Look Good Naked (and the man who rivals Jack Nicholson in getting women out of their clothes) believes in having fun during the rounds of mince pies and champagne. But for a showstopping look that also leaves you feeling fabulous about yourself - even after showing off your funny cowgirl dance - the trick is advance planning.
"You've got to treat it like a job and almost be regimented about it because it's going to save you the pressure and the stress," says Wan.
It starts, naturally, at the bottom, with the right undergarments. Yet that means more than just wriggling yourself into a girdle. "If you need it, use magic underwear to give yourself a cleaner line silhouette," he says, but also think about your hosiery and your bra.
"A lot of women also buy a fabulous empire line halter neck floor-length evening gown and then five minutes before they leave the house they put the bra on and realise they haven't got a halterneck bra. So they take the straps off with the scissors and then their boobs fall down all night. Or they don't wear a bra and feel incredibly uncomfortable. Or they use Sellotape as Tit Tape."
To make sure you look pulled together this season and your Sellotape stays safely in the drawer, use Gok's three party preparation tips.
1.Organise. "Don't wait 364 days of the year to sort out your outfit," he says. Get your dress and your accessories work out, know where you're going, and what effect you're going for at each gathering (short spangly dress for the knee's up with the girls versus festive but grown-up look for the office party).
2.Your hair and makeup. "Because often you're thinking so much about your outfit, it becomes an afterthought," he says. Good hair and makeup is key to feeling really confident - the cornerstone of the Gok Wan approach.
3.Do your grooming regimen. It's not just makeup. It's so much more than just makeup. "Make sure you've got your fake tan, make sure you've done your scrubbing, make sure you've done your eyebrows, make sure you've done your waxing, all that kind of thing." Basically, if it sprouts, sloughs, shines, curls, chips or looks pasty, attend to it.
And abonus is that the effects often last even after the tinsel is gone. "A lot of people, when they start doing this kind of thing for a function, do upkeep it as well, the manicures, the pedicures, the weekly spa treatments, the fake tan at home."
Plan thoroughly for a party season and it will launch you beautifully into the new year.
Source : http://women.timesonline.co.uk/tol/life_and_style/women/article3047112.ece